So as you all know I sometimes do artist shout outs here on my page.
When I do one it's after I come across an art piece and say:
"This is the coolest shit ever!"
And if you were to come across the piece you would probably send it to me or say:
"Nicole would love this!"
So with that here is a piece I came across that I am totally in love with. It is awesome on so many levels.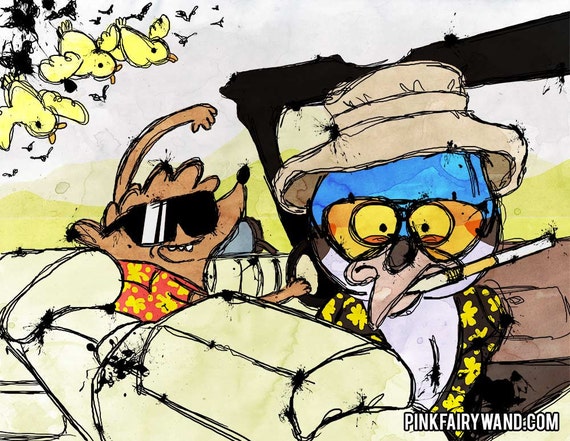 And the title of the piece makes it that much cooler:
"Dude, we can't stop here, this is baby duck country"
Shout out to artist Pink! Bravo my fellow artist! Bravo!
Check out her Etsy Shop!
Stay Spooky!
LDG Nicole
Related articles