Living Dead Girl Nicole has gone batty!!! Which means in turn you get to reap the benefits with a Slasher Sale!
From now until the end of August ALL Batty Burlesque Dead Girl Decay Barrettes are being slashed to only $15.00!!! These barrettes normally go for $20.00 because they are larger in nature then some of my other Dead Girl Decay accessories.  There are no flowers involved. These are feathery little masterpieces with an awesome glittery bat on top.
These are perfect for….
– Someone looking for a spooky but  feathery burlesque addition to your hair accessory collection (where are my vamps!!)
– Someone looking for something fun to wear on or around Halloween (can be worn with anything from a t-shirt and jeans to a corset and mini skirt)
– Someone looking for a fun way to accessorize their sexy vampire costume
– Someone like myself who thinks Halloween is 24/7 – 365 😉
They are available in the SLASHER SALE section of my Etsy Shop!!
So my Freaky Fanatics get em while they are hot cause these are the only ones I have left!!!!!!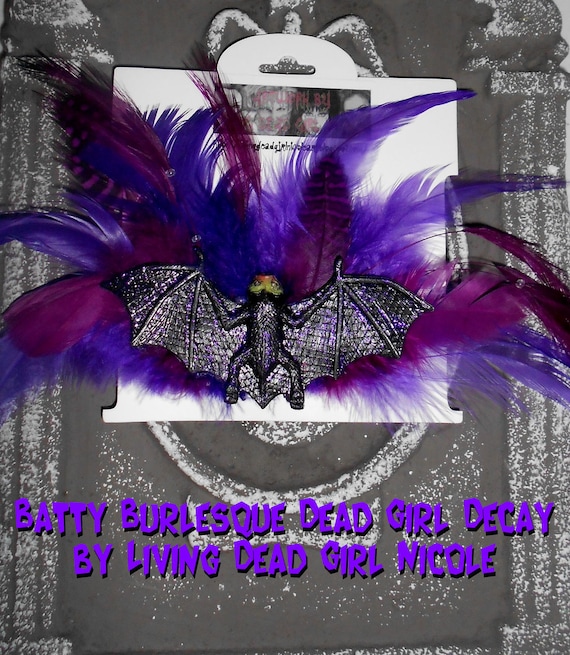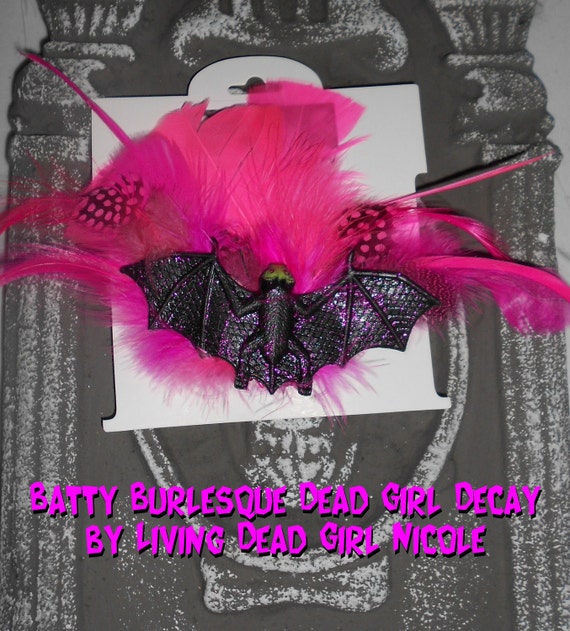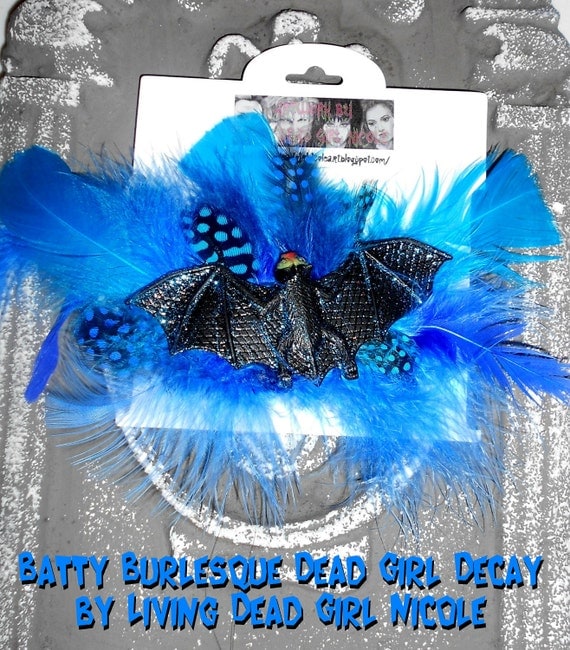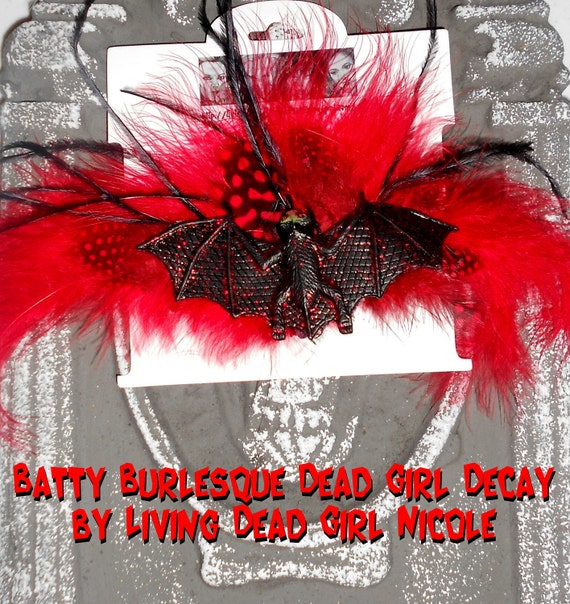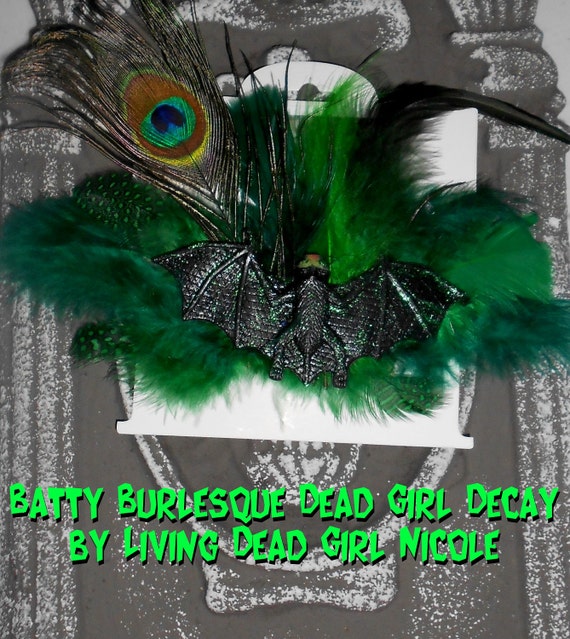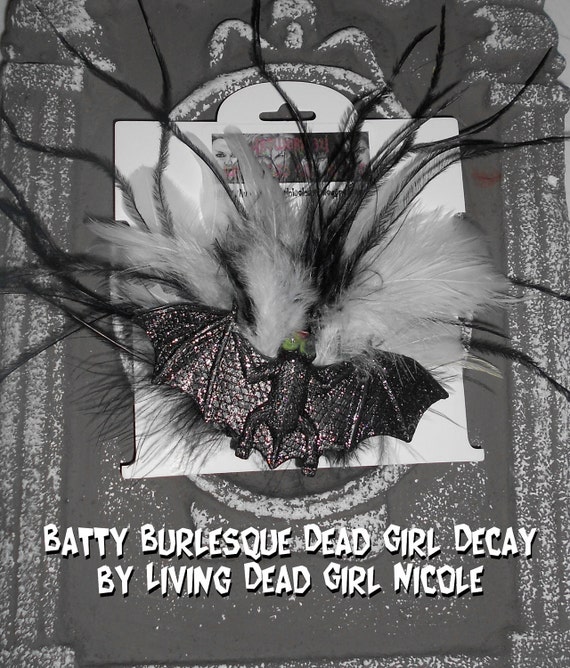 Stay Spooky and GO BATTY!
LDG Nicole