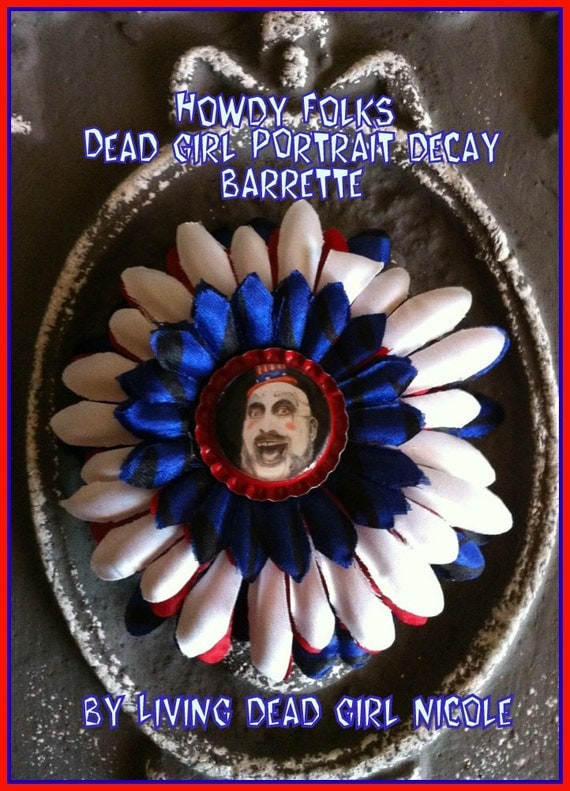 Nothing says freedom like my good pal Captain Spaulding. Sooooo.. with that and the 4th of July holiday approaching I thought I would give my Freaky Fanatics a chance to celebrate with savings!
Right now I am running a special in my Etsy shop on pre-made items.
$4.00 off  the purchase of $20.00 or more if you use the coupon code SPAULDING at check out.
This special ends on July 8th so act fast!
Stay Spooky and Free!
LDG Nicole